How to Use Google Translate More Effectively
You have most probably used Google Translate, the free online translation service of Google, before but it is possible that you may have overlooked some of its features. In this post, we will talk about 5 simple tips to help you use Google Translate tool faster and more accurately.
Most modern web browsers such as Chrome and Firefox provide built-in translation options, toolbars or extensions to help you translate web pages easily. Especially the Google Chrome browser now allows you to view websites in your preferred languages if the website has multi-language support. Browsers are really helpful in translating foreign languages on web pages but what about your other translation needs?
This is where the free online translation tool of Google comes into play, to help with your various translation tasks. Google Translate is a highly useful free online tool where you can translate text between over 100 languages including English, Spanish, French, Russian, German, Chinese, Hindi, Japanese, Arabic and more. It's a great tool to keep within your bookmarks and refer to, whenever you need to translate some text to another language.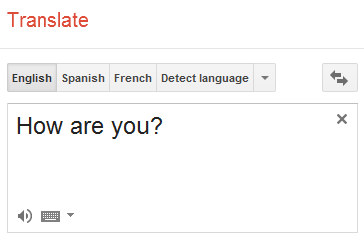 You will find the Google Translate tool to be useful if you made a search in a different language, or if you are doing some research and found an article on a blog that is not available in your language, or if you simply want to learn how something is said in another language (e.g. "Hello").
Now, let's continue with our Google Translate tips.
Useful Google Translate Tips
The following are some of the tips that we think will help you get the most out of the translate tool.
Use It in Google Chrome
Since Google Translate is a web based, online tool, it is available from any device with an Internet connection. You can access it from your computer, tablet or phone (Android or iOS) and from within any web browser. However, since Chrome browser is also a product of Google, using the translate tool on Chrome has its own benefits.
If you open Google Translate on Chrome, you will see some additional options at the bottom left corner of the first textbox. These options include a microphone icon to record your voice and convert it to text to be translated and a keyboard icon that opens a dropdown with the following options: English keyboard, English DVORAK keyboard and Google Handwriting.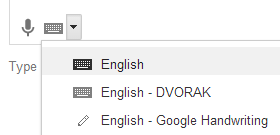 Turn On/Off Instant Translation
By default, the instant translation option at the top right corner is on. While it is enabled, the text you type into the first textbox is instantly translated and displayed in the second textbox. Depending on your needs and the length of your text, you can turn the instant translation on or off to speed up translating the text.

Use the Phrasebook for Your Frequent Translations
The Google Translate tool offers a Phrasebook feature which allows you to save your favorite or frequently used translations for easy future access. You can filter your favorite translations based on language and you can even export them to Google Sheets. Note that, you can use the Phrasebook only when you are logged in to your Google account.

Try the Handwriting Tool
The handwriting tool allows you write any text via handwriting, i.e. by clicking and dragging the mouse or by touching and moving your finger. It seems to be pretty accurate in recognizing handwritten text. You can access the handwriting tool from the keyboard icon at the bottom left corner of the first textbox as shown in #1.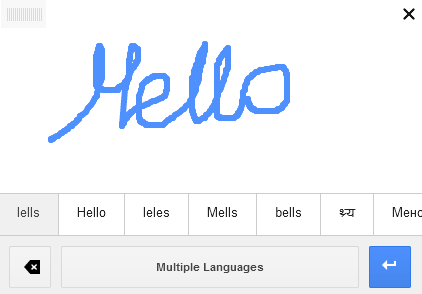 Use the Google Translator Toolkit for Translations that Require Accuracy
This is an extra, paid service offered from the Google Translate tool page, which you can also access here. It works like the following: You upload a document to your account (can be .txt, .doc, .html, .rtf, .srt, .sub and some more), the tool calculates the price for the translation, then you place your order and wait for your translation is completed and delivered to you. Keep this service in mind in case you may need professional translations in a quick fashion.
Are You a Website Owner? Check the Website Translator
The Website Translator is a free plugin that you can install on your website to make it available in over 100 languages. You simply put the Google Translate toolbar on your website which allows the user to select a language of their preference and then translate the web content into that language. If you don't have the budget for getting your website content translated by professionals, this is a great alternative to offer your website in multiple languages for free.
***
Translating text is also a much needed task for translating a business email you received in another language, translating song lyrics, while writing an article about your school project or for trying to understand a comment.
If you can't find what you are looking for on the Google Translate tool, you can join the Google Translate Community and learn from others who are interested in translation.