Where to Download Old Versions of Firefox
Most modern web browsers, including Firefox, are frequently updated in order to catch up with the ever-changing web technologies and trends, and online security threats. Still, you can use an older version of a browser if you needed to. In this post, I will talk about where you can find and download old versions of Mozilla Firefox.
Web browser companies do a great job at constantly keeping their browsers up to date, answering the needs of users in this quickly-evolving Internet and Mobile focused world and reducing security risks of all kinds. It is good to know that dozens (even hundreds) of professionals are working really hard to keep the browsers we are using up to date, fully functional and safe. However, it is also important for many of us (especially web designers & developers) to be able to use an older version of the same browser, for a number of reasons.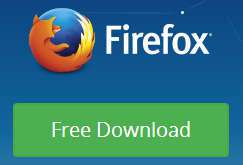 These reasons may range from having problems with a recent update to addon incompatibility with a certain version, testing web layouts and interface functionality and support to certain web applications that you are using. In such cases, using an older version of your browser is kind of a must. Even if it's not ideal in terms of missing up-to-date features, the possibility of not displaying some websites correctly and potential security risks, if you definitely have to use a certain older version and you are aware of the disadvantages and potential risks, then you should find and install the version you need to use.
Luckily, Firefox (unlike Chrome) provides an archive of its older versions and makes them available to its users on its FTP directory, which I will be mentioning below.
TIP: If you are a Google Chrome user, you can also find old versions of Chrome.
Where to Find and Download Firefox Old Versions
Before giving the link to Firefox old versions directory, let me warn you one final time that using an old version of any web browser is not a recommended act since it poses security risks, so, you should use it only if you know what you are doing.
You can find the old versions of Mozilla Firefox web browser at the following page:
https://ftp.mozilla.org/pub/firefox/releases/
The above link contains all (?) Firefox releases starting from version 0.10.1 up to version 48.0.2, which is the current final production version. Though the above link is a FTP directory, it is no longer accessible via a FTP client.
To download an old Firefox version, simply open the above link in your web browser, find the version that you want to download and install, and then download its files by clicking on the appropriate link.

Don't forget to completely remove Firefox and any Firefox plugins you have installed, before installing the old version. After the installation you should also turn off auto updates if you don't want Firefox to be updated to the latest version in the next update.
Now that you know where to find old versions of Firefox, you can now go and grab the version that you need and continue your work.
TIP: You may also find the following tip to be useful:
View Older Versions of Websites