How to Find Out Who Owns a Website
Do not get discouraged about finding out who owns a website if you can't find their contact details readily available at first look. Every website has an owner, or manager, and it is not technically impossible to find them.
You may need to contact the owner of a website for various reasons. You may want to ask questions about what's discussed on the website if it is a blog or informative site, or you may need more information about a product or service if it is an ecommerce site. Or, maybe you want to buy that website or domain name and want to contact the owner to make an offer. Another reason could be that the website in question is in a copyright infringement and stealing content from your site and you want them to stop.
Most websites would have contact information publicly available on one of their pages, sometimes even on the homepage. In some cases, for security or privacy reasons website owners prefer not to share their contact information. In that case, you can still contact the owner of the website.
Find and Contact the Owner of a Website
In general, websites provide at least one way of contact for their visitors. A contact form, an email address, a phone number or a physical address may be found on the Contact page of most websites. Especially if the website is of an established business, a popular organization, or a famous person, it will be quite easy to locate the contact information. If you can't find a contact page, you can check the pages like About, Privacy or Terms to find contact information. Unless a website owner wants not to be contacted by anybody, there will be at least one way of contact.
Look Up Whois Info
If, after thorough research, you cannot find any contact information on the website, you can go to one of the domain name lookup tools such as Who.is and enter your domain name into the search box.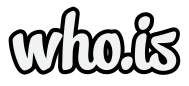 Once you click the search button, it will list all the important information about the website including its domain registrar, where it is hosted and contact details of the owner.
In the below example of a random domain check, you see that the domain name is registered through GoDaddy (Registrar Info) and the website is hosted on HostGator (Name Servers).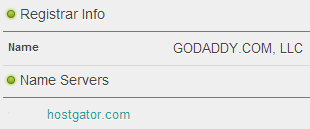 Note that not all the website owners make their contact information available on such lookup sites for privacy or other reasons. Even in this case, you will see where the domain name is registered and where the website is hosted. If you have a problem or a question about the domain name, you should contact the registrar and see if they will help you about forwarding your question to the owner. If you have a problem or question about the website content, you should contact the hosting provider and ask for their help.
Online privacy and security are very important but it would be better if websites provide at least one way of contact for their visitors. If not via phone, email or physical address, a contact form would work great because Internet users should be able to contact the owner of a website easily for whatever reason they need.