How to Clear Instagram Search History
In this tutorial, I will show you how you can easily clear your Instagram search history by following the simple steps below.
Instagram has slowly turned into a highly popular social networking website in addition to being a photo sharing mobile app, in the last couple of years. It is now used by hundreds of millions of users from all around the world on a daily basis for sharing their photos and engaging with their friends and followers.
Like other frequently used websites such as social networks, search engines and video sharing sites with a search feature, Instagram also keeps track of its users' search queries, so that they can easily find their previous searches, when needed. For privacy reasons or personal preference, you may want to clear your search history on Instagram from time to time and in the rest of this post, I will demonstrate how to do that by providing some screenshots from a mobile device using the Instagram App.
By the way, you can download the Instagram App for iOS and Android devices from the following links:
- Instagram on iTunes App Store (iOS)
- Instagram on Google Play Store (Android)
How to Clear Your Instagram Search History
First of all, you should keep in mind that you can't clear your search history on the Instagram website because the search history is not available from the website. It has to be done from within the Instagram app on your mobile phone. My guess is that it must be related to how the app works but I think it would be useful if they added this feature to their website too.
Before you start, make sure that you don't need any items from your search history.
STEP 1: Open the Instagram app on your mobile device and log in to your account.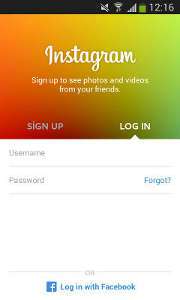 Note that, you won't need to log in again if you have previously logged in to your Instagram account using the app.
STEP 2: Click the Profile icon at the right bottom corner to open your Instagram profile page as shown below.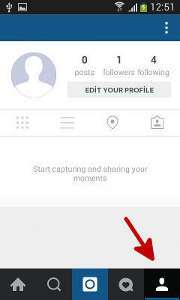 SETP 3: Click the Profile Options button (three dots) at the top right corner of the screen.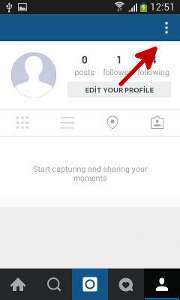 This will open the profile options page as shown below: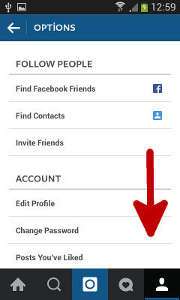 STEP 4: Slide down until you see the Clear Search History option.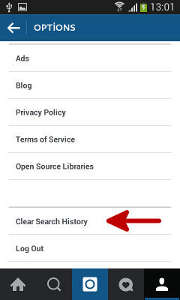 STEP 5: Tap the Clear Search History option. A confirmation box will pop up. Tap Yes, I'm sure option to clear your search history.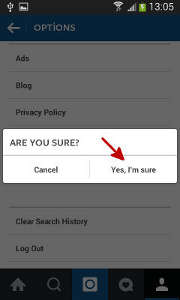 If you followed the above steps successfully, your search history will be cleared.